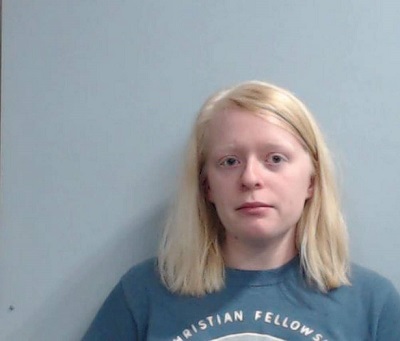 A former University of Kentucky student and Glasgow resident has been sentenced to federal prison for making social media threats toward the university.
Haily Duvall, 20, was sentenced to six months in prison and six months home incarceration after pleading guilty on Tuesday to making threatening communications and false statements. She was also given an $1,800 fine.
In early November 2018, the University of Kentucky Police Department and Fayette County law enforcement worked with the FBI's Joint Terrorism Task Force in tracking down the origin of the threat. That investigation led authorities to Duvall, who admitted to police that she made-up the threats, which suggested an attack on one of the university's largest buildings, the White Hall Classroom Building, was imminent.
As investigators were interviewing Duvall the day after she reported the threats, she tried to log onto her Snapchat account, leading to authorities observing one of the social media accounts connected to the threats on her cell phone screen.
Initially charged with 15 state charges, including filing a false police report and terroristic threatening, Duvall was later federally charged with making threatening communications and false statements.
Duvall is scheduled to report to prison on December 2.
U.S. Attorney Robert M. Duncan Jr. released the following statement on the case:
"Using the internet to make threatening communications, even if those threats are a hoax, is a serious criminal offense. The defendant's actions were not harmless. She caused law enforcement to needlessly respond to her hoax, potentially taking them away from real emergencies, and substantially disrupted activities at the University of Kentucky and the campus area. Prosecution of these hoax cases should serve notice that this conduct is unacceptable, and hopefully, it will deter others from engaging in similar behavior."
By Ken Howlett, News Director
Contact Ken at ken@k105.com