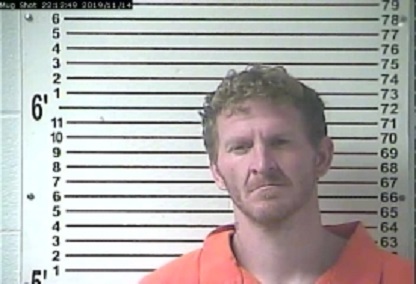 A Cecilia man has been charged with strangling his girlfriend.
Joseph Goodman, 35, was arrested after kicking his girlfriend in the head, resulting in her head striking a nail, which entered the left side of her head. According to a report by The News-Enterprise, Goodman then punched the woman, and with the victim laying on a bed, he placed both hands around her neck, impeding her breathing.
Police said the victim suffered serious bruising on several parts of her body. Her neck was red and had scratch marks.
The incident took place at a residence on Tom Duvall Lane, in Cecilia.
Goodman was arrested Thursday night and lodged in the Hardin County Detention Center where's been charged with first-degree strangulation, fourth-degree assault (domestic violence) and intimidating a participant in the legal process. He's being held on a $25,000 cash bond.
Goodman was a key witness in the October 2019 Hardin County murder trial of Lisa Harvey, 51, of Elizabethtown, and Rick Fisher, 44, of Louisville. The two were convicted of killing Harvey's fiancee, 58-year-old Andrew Folena, in July 2018 and burying the body in their back yard. Goodman testified that the two waited behind a Ralph Franklin Road home to ambush Folena, The News-Enterprise reports. Goodman also said at trial that he saw Fisher beat Folena from a window in the home.
By Ken Howlett, News Director
Contact Ken at ken@k105.com