Upcoming Events:
2/11: Grayson Co. Alliance Annual Soup Supper- 4:00PM-7:00PM- St. Joseph Parish Hall
2/12: Grayson County Ministerial Association Monthly Meeting- 8:30AM-10:00AM- TLRMC Cafeteria
2/15: Laugh and Learn 2019 Winter- 9:00AM-11:00AM- GC Extension Office
For more Upcoming Events, check out K105.com
---
Recent News Headlines:
Senator Steve Meredith's Legislative Update
Leitchfield woman agrees to plea deal on animal cruelty charges after three dogs found grossly malnourished
Eastern Kentucky sheriff stops policing activities due to lack of funding
For more State, Local, and Sports News, check out K105.com
---
Local Sports:
Cougars get 56-52, overtime win Tuesday evening at Meade County
Lady Cougars drop sixth straight game, 53-41 to Daviess County
Higdon's three-pointer at the buzzer give Cougars 33-30 win over Edmonson County; beat Holy Cross 54-41
For more Cougar Sports, visit K105.com and follow us on Twitter @K105Sports
---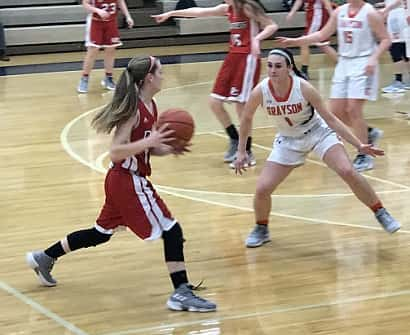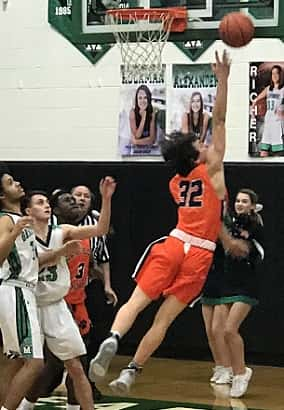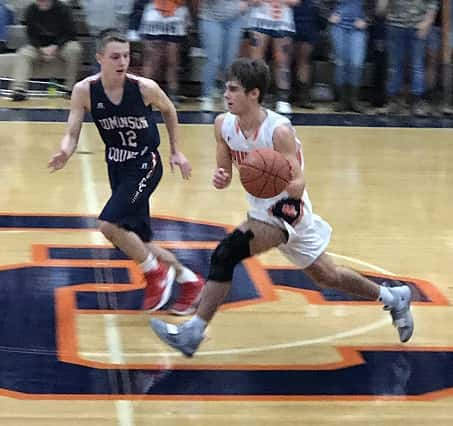 ---
---
---
---
---
---
---
---
---
---
---
Tune into In The Know every morning at 9:00 am on K105  AM 870
and 103.9 The Moose!
---
---
Check out K105 on Facebook, Twitter and Instagram for all the latest information that you need to know!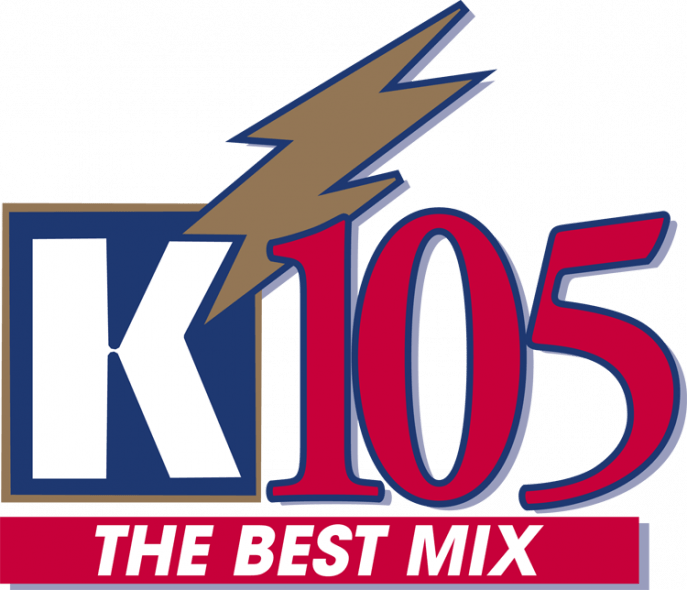 And when you see news happen, text us on the
Dan Powers Napa Text Line at 270-259-6000.
---
---
---
---
---
Want to become a K105 VIP Club Member?

Go to K105.com and click on the
K-Club banner on the homepage.
K-Club Members get exclusive emails and promotions
---
---
If You Have Recently Joined the K-Club, Don't Forget to Confirm Your Contact Information Via Email!
---
---

Never Miss Out on In The Know! Subscribe to K105 on Apple Podcasts today!
After In The Know ends On-Air, look for the show's podcast link on the K105 Facebook Page.
---
Shop Local Leitchfield Loves Helping the Community!
Misty Thomas of Shop Local Leitchfield loves discussing the Grayson County community and all that benefit it. Check out the great email sent to us after Annette made a morning Moose Call on Leitchfield's Country Station 103.9 The Moose.

Are you looking to get the word out about your local organization? Email Misty at mthomas@k105.com!
---
Valentine's Day Facts!
Every year, more than 36 million heart shaped boxes of chocolates are sold across the country.
Sorry men, it looks like you'll be spending twice as much as women this year on gifts. The average man spends $130 on Valentine's Day, while women spend about $70.
Don't forget about your pets! Every year, around 9 million people buy their pets a Valentine's Day gift.
February 14th is the second largest card giving day of the year, just after Christmas. This year, it's expected that 1 billion cards will be exchanged around the world.
Teachers receive the most Valentine's Day cards, followed by kids, mothers, wives and girlfriends.
Hallmark was one of the first to mass produce a Valentine's Day card, all the way back in 1913.
More than one-third of men are comfortable not receiving anything from a lover on Valentine's Day.
It's estimated that the U.S. alone is going to spend $3.3 billion on flowers for loved ones this year.
The only other day that beats Valentine's Day in floral sales is Mother's Day.
Of the 124.6 million households in the U.S. it's predicted that 43 million of them will purchase flowers.
And the most likely flower to be purchased? Red roses of course!
Would you believe that young people are leading the trend in floral sales? In 2016, 63% of floral-buying households were under the age of 35.
Who says you can't be your own Valentine? In 2015, 18% of women sent themselves flowers.
Ordering a bouquet? Have it tied in lace. The word "lace" comes from the Latin laques, meaning "to snare or net," as in to catch a person's heart.
Source: 1800flowers.com
---
Have an Event to Share with Us?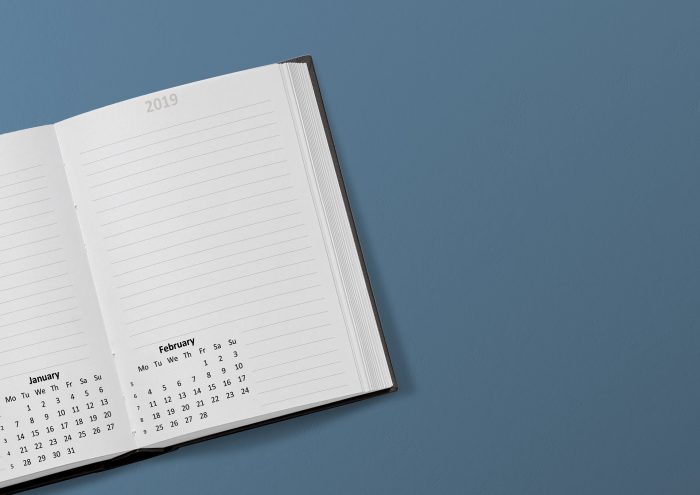 ---
If you are looking to get the word out about your upcoming event, send it to us via email at communitycalendar@k105.com.
---
---
---
---
Happiness Quote:
"If you have only one smile in you give it to the people you love."
-Maya Angelou
---
Have a Laugh!
Q: What did one light bulb say to the other light bulb on Valentine's Day?
A: I wuv you watts and watts!
---
Health Tip!
Avoid Bright Lights Before Sleep. When we're exposed to bright lights in the evening, this disrupts production of the sleep hormone melatonin. An interesting "hack" is to use a pair of amber-tinted glasses that block blue light from entering your eyes in the evening. This allows melatonin to be produced as if it were completely dark, helping you sleep better.
---
Valentine Wreath
Materials:
Red tissue paper
Cardboard
Hot Glue Gun
White Satin Ribbon
Red Paint
Instructions: 
I started by cutting 3-4" strips of tissue paper along it's longest length edge. And then I crinkled them up. I then folded them in half. Loosely. And in half again. Loosely. I started to roll it up, adding dabs of hot glue at the beginning. And then a dab here and there as I rolled. With a final dab of hot glue on the ends. Voila. My tissue paper rosette. Repeat 40 or so more times. For the frame, I cut a heart shape out of newspaper and traced it onto a piece of cardstock cardboard. Then I painted it with some red craft paint. Then I started gluing. Beginning at the center top. And working my way around both sides equally. Voila. My free tissue paper rosette heart wreath. I added a ribbon and hung it in my entry.
Click on the link for full photo instructions.
Source: itallstartedwithpaint.com
---
Have an Awesome Photo? Share it with Us!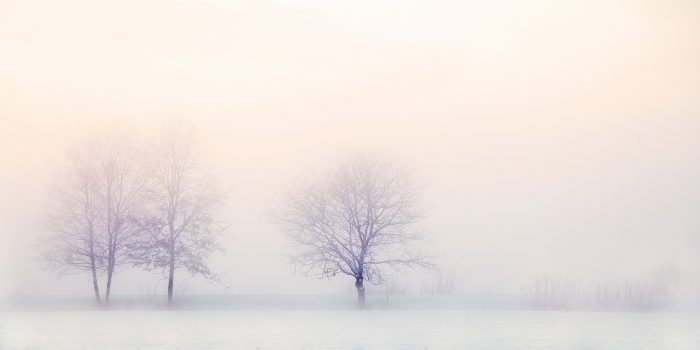 ---
---
We are always looking for great photos to use on K105.com! Share your great scenery photos with us and they could be displayed as a banner on our Home Page! Email images to info@k105.com with the subject line: K105 Banner Photo Submission.
---
---

National Days of the Week:
2/11: National Make a Friend Day
2/12: National Plum Pudding Day
2/13: National Tortellini Day
2/14: Valentine's Day
2/15: National Gumdrop Day
2/16: National Do A Grouch a Favor Day
2/17: National Random Acts of Kindness Day
For a full list of National Days this week visit: NationaldayCalendar.com
---
Take K105 and Leitchfield's Country Station 103.9 The Moose With You Everywhere!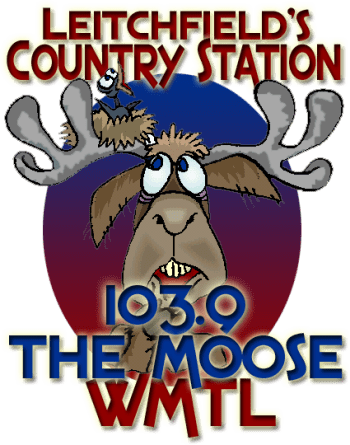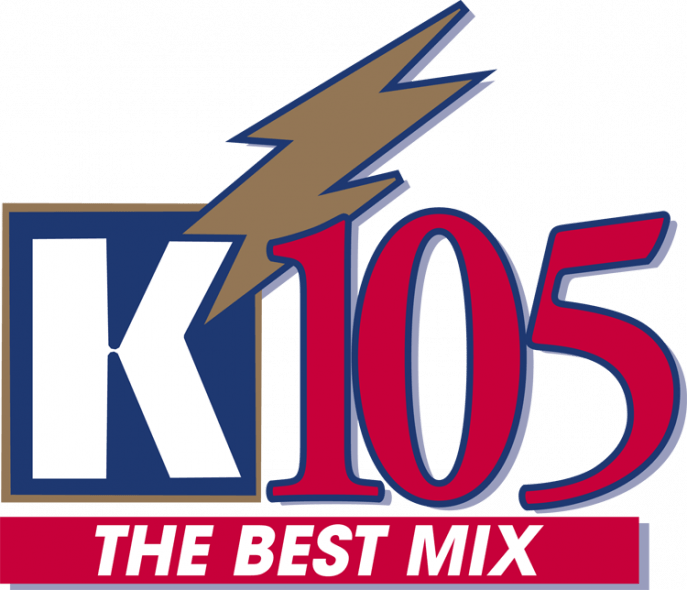 Download the K105 and WMTL Apps to your smartphone for wireless streaming wherever you want it! Apps available on the iTunes App Store and Google Play Store for Android. 
---
---
---
Find Us on Instagram!
Have you ever wondered what it is like to work in a radio station? See all the behind scenes images on the K105 Instagram. We love to have fun and show our listeners photos of some aspects of our day. Search for us by username: k105leitchfield.
---
Red Velvet Cupcakes
Ingredients:
1/2 cup butter
1 1/2 cups white sugar
2 eggs
1 cup buttermilk
1 fluid ounce red food coloring
1 teaspoon vanilla extract
1 1/2 teaspoons baking soda
1 tablespoon distilled white vinegar
2 cups all-purpose flour
1/3 cup unsweetened cocoa powder
1 teaspoon salt
Directions:
Preheat oven to 350 degrees F (175 degrees C). Grease two 12 cup muffin pans or line with 20 paper baking cups.
In a large bowl, beat the butter and sugar with an electric mixer until light and fluffy. Mix in the eggs, buttermilk, red food coloring and vanilla. Stir in the baking soda and vinegar. Combine the flour, cocoa powder and salt; stir into the batter just until blended. Spoon the batter into the prepared cups, dividing evenly.
Bake in the preheated oven until the tops spring back when lightly pressed, 20 to 25 minutes. Cool in the pan set over a wire rack. When cool, arrange the cupcakes on a serving platter and frost with desired frosting.
Source: AllRecipes.com