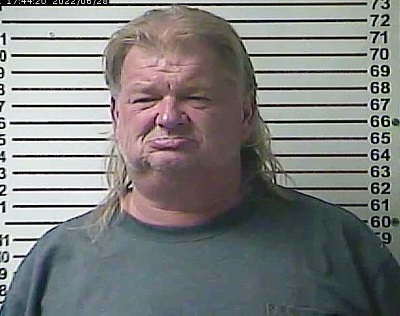 The man accused of robbing an Elizabethtown boutique at knife point has been arrested.
Elizabethtown Police Department spokesman Officer Chris Denham said authorities received a tip via Hardin County Crime Stoppers soon after photos of the suspect were released to the media.
During the subsequent investigation, police obtained a probable cause warrant for 60-year-old Richard E. McDaniel Jr., of Elizabethtown. He was arrested at a residence on Cedar Hill Drive Monday night at approximately 5:30, Denham said.
He was charged with first-degree robbery and lodged in the Hardin County Detention Center on a $25,000 cash bond.
McDaniel is accused of robbing the Bug's Ear, at 912 North Dixie Avenue, Monday morning just after 10:00.
Police said that "upon entering the business, the suspect … displayed a knife and ordered the clerk to surrender cash from the register." The clerk complied with the suspect fleeing the area with an undisclosed amount of cash.
No one was injured in the robbery.
By Ken Howlett, News Director
Contact Ken at ken@k105.com