Upcoming Events:
1/8: GC Ministerial Association Monthly Meeting- 8:30AM- TLMRC Cafeteria
1/9: Lawler Elementary SBDM Council Meeting- 3:30 p.m.- Lawler Elementary School Library
1/11: Meet the GCMS Cougar Volleyball Night- 6:00 pm- 8:00 pm- GC Middle School
For more Upcoming Events, check out K105.com
---
Recent News Headlines:
Grayson Co. couple arrested after Leitchfield PD, Grayson Co. Sheriff's Office find ounce of meth, counterfeit money during traffic stop
Morgantown woman arrested for stealing hundreds of dollars from elderly Ohio Co. man
Kentucky State Police investigating eastern Kentucky deputy sheriff
For more State, Local, and Sports News, check out K105.com
---
Local Sports:
Middle school boys sweep triple-header from Edmonson
UK Men's Basketball All-American Bob Burrow Dies at 84
For more Cougar Sports, visit K105.com and follow us on Twitter @K105Sports
---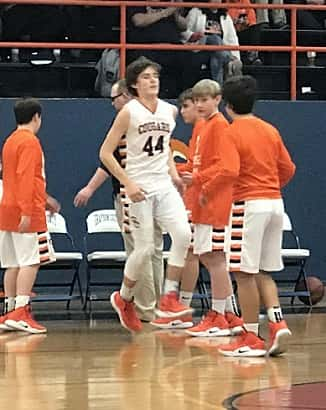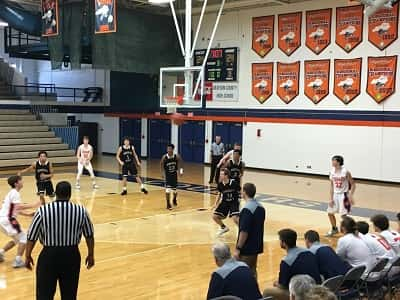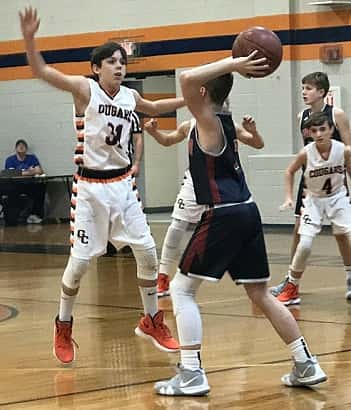 ---
---
---
---
---
---
---
---
---
---
---
---

Tune into In The Know every morning at 9:00 am on K105  AM 870
and 103.9 The Moose!
---
---
Check out K105 on Facebook, Twitter and Instagram for all the latest information that you need to know!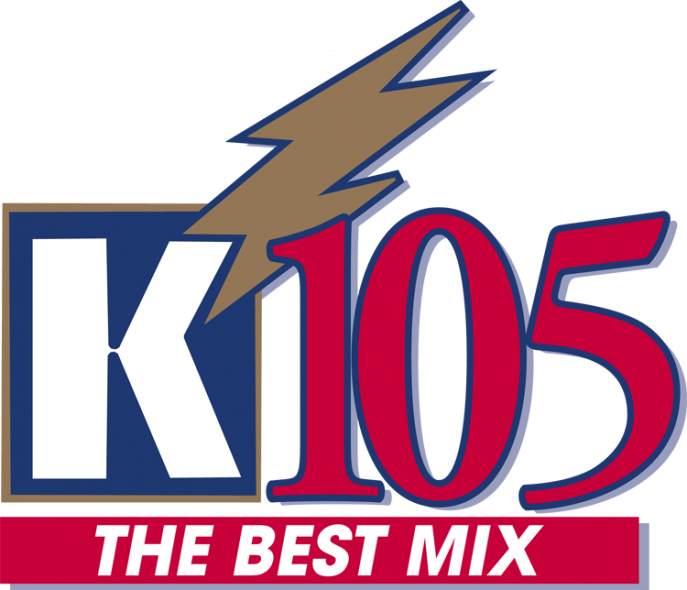 And when you see news happen, text us on the
Dan Powers Napa Text Line at 270-259-6000.
---
---
---
---
Want to become a K105 VIP Club Member?
Go to K105.com and click on the
K-Club banner on the homepage.
K-Club Members get exclusive emails and promotions
---
---
If You Have Recently Joined the K-Club, Don't Forget to Confirm Your Contact Information Via Email!
---
---

Never Miss Out on In The Know! Subscribe to K105 on Apple Podcasts today!
After In The Know ends On-Air, look for the show's podcast link on the K105 Facebook Page.
---

Be Our Next Local Yokel!
Are you ready to get Vocal About Local and promote your business on Shop Local Leitchfield? This unique platform gives you the opportunity to engage in a conversation with Host Misty Thomas to give our listeners an in-depth look at what you offer. This opportunity is contract-free, and is a pay-as-you-go option!  It's perfect for in-home, pop-up seasonal, or any other business who would like to see more customers. Be our next Local Yokel!
Email Misty: mthomas@k105.com
---
Tips for a Positive New Year
1. Eat more foods that grow on trees and plants and less foods manufactured in plants.
2. Talk to yourself instead of listen to yourself. Instead of listening to your complaints, fears and doubts, talk to yourself with words of truth and encouragement.
3. Be a Positive Team Member. Being positive doesn't just make you better, it makes everyone around you better.
4. Don't chase success. Decide to make a difference and success will find you. [ Tweet This ]
5. Get more sleep. You can't replace sleep with a double latte.
6. Don't waste your precious energy on gossip, energy vampires, issues of the past, negative thoughts or things you cannot control.
7. Look for opportunities to Love, Serve and Care. You don't have to be great to serve but you have to serve to be great.
8. Live your purpose. Remember why you do what you do. We don't get burned out because of what we do. We get burned out because we forget why we do it.
9. The next time you "fail" remember that it's not meant to define you. It's meant to refine you.
10. Smile and laugh more. They are natural anti-depressants.
Source: Jongordon.com
---
Have an Event to Share with Us?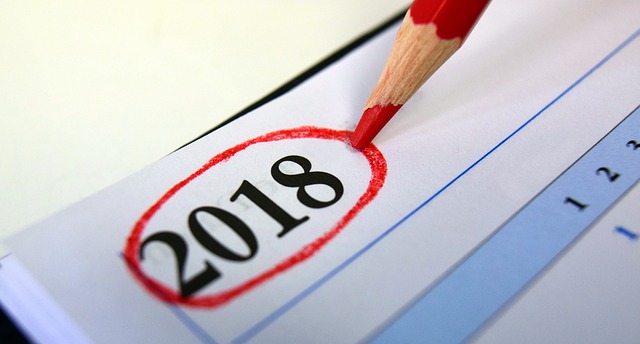 ---
If you are looking to get the word out about your upcoming event, send it to us via email at communitycalendar@k105.com.
---
---
---
---
Happiness Quote:
"We don't laugh because we're happy – we're happy because we laugh."
-William James
---
Have a Laugh!
Q: Did you hear about the claustrophobic astronaut?
A: He just needed a little space.
---
Health Tip!
Read away stress. A good read can lower levels of unhealthy stress hormones such as cortisol. Participants in a British study engaged in an anxiety-provoking activity and then either read for a few minutes, listened to music, or played video games. Readers' stress levels dropped 67 percent, a more significant drop than that of the other groups.
---
Lampshade-Frame Cocktail Tables
This project, featured in Juliette Goggin and Stacy Sirk's book Junk Genius, offers a smart way to upcycle cast-off lampshades—usually no more than $10 to $20 apiece at flea markets.
Step 1: Using scissors or an X-Acto knife, remove and discard all the fabric from your lampshade.
Step 2: Working in a well-ventilated area, apply two coats of white spray paint to the frame, allowing 30 minutes of drying time after each coat.
Step 3: Have a professional cut safety glass sized to either the same diameter as your frame's bottom or up to four inches wider; this typically costs from $50 to $70 for an 18- to 24-inch diameter piece. Apply a layer of strong-bonding clear epoxy along the top edge of the lampshade frame, following package instructions. Carefully center the glass atop the frame. Let dry for 24 hours before resting anything atop your repurposed masterpiece.
Source: JunkGenius
---
Have an Awesome Photo? Share it with Us!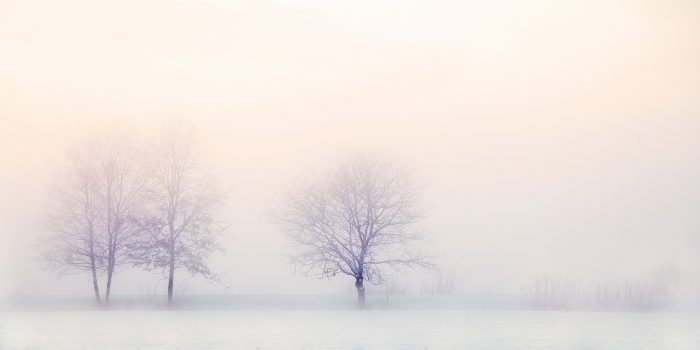 ---
---
We are always looking for great photos to use on K105.com! Share your great scenery photos with us and they could be displayed as a banner on our Home Page! Email images to info@k105.com with the subject line: K105 Banner Photo Submission.
---
---

National Days of the Week:
1/7: National Bobblehead Day
1/8: National Bubble Bath Day
1/9: National Law Enforcement Appreciation Day
1/10: National Bittersweet Chocolate Day
1/11: National Milk Day
1/12: National Kiss a Ginger Day
1/13: Stephen Foster Memorial Day
For a full list of National Days this week visit: NationaldayCalendar.com
---
Take K105 and Leitchfield's Country Station 103.9 The Moose With You Everywhere!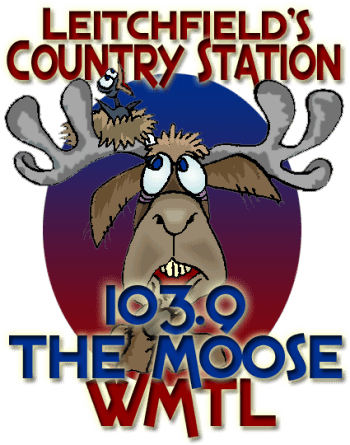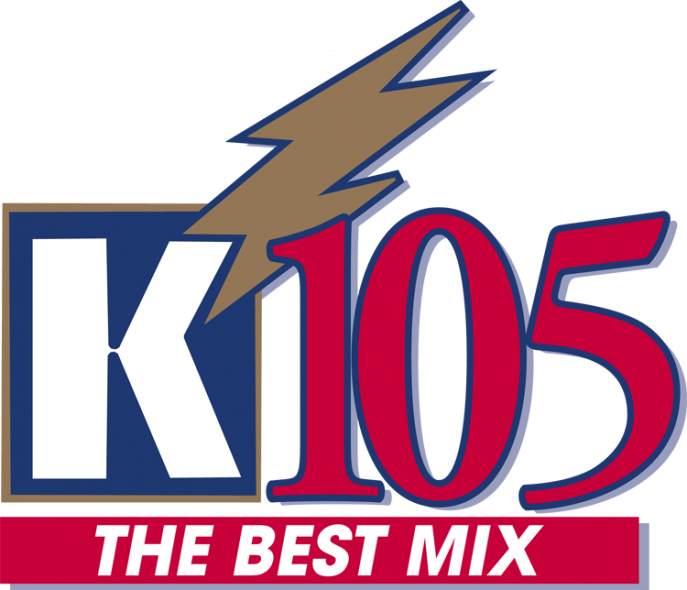 Download the K105 and WMTL Apps to your smartphone for wireless streaming wherever you want it! Apps available on the iTunes App Store and Google Play Store for Android. 
---
---
---
Looking to Catch Up on Everything Video?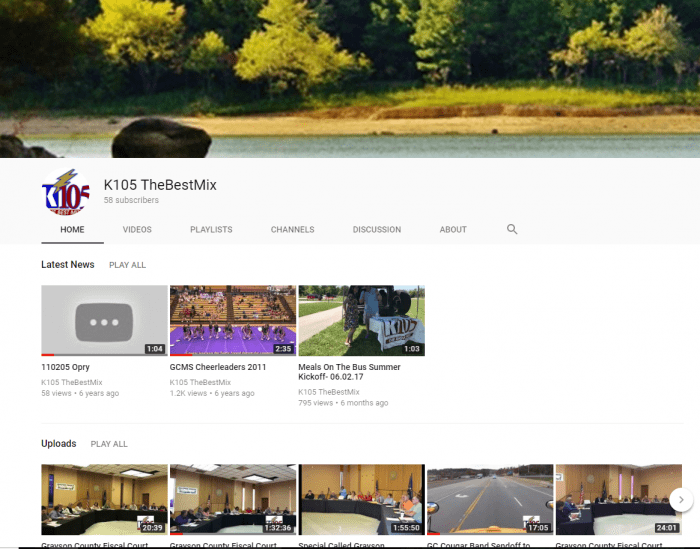 ---
---
---
Subscribe to the K105 YouTube Channel to keep updated and entertained!
---
World's Best Oreo Fudge
Prep: 15 m
Cook: 5 m
Ready In: 20 m
Ingredients:
3 cups white sugar
3/4 cup butter
2/3 cup evaporated milk
2 cups white chocolate chips
1 (7 ounce) jar marshmallow creme
1 teaspoon vanilla extract
1/2 cup crumbled chocolate sandwich cookies (such as Oreo(R))
1 cup crushed chocolate sandwich cookies (such as Oreo(R))
---
Directions:
1. Line a 13×9-inch baking pan with parchment paper.
2. Bring sugar, butter, and evaporated milk to a boil in a heavy-bottomed saucepan, stirring constantly; cook and stir at a boil until mixture is smooth, 3 to 5 minutes. Remove saucepan from heat; stir white chocolate chips and marshmallow creme into the sugar mixture until completely melted. Add vanilla extract; stir.
3. Gently fold 1/2 cup crumbled cookies into the white chocolate mixture until just incorporated; spread into the prepared pan. Sprinkle 1 cup crushed cookies evenly over the top. Press cookies lightly into the fudge. Cool at room temperature until set. Cut into small squares to serve.
Source: AllRecipes.com